The extraordinary circus performance 'Écoute / Expansion' by the author and choreographer Kitsou Dubois will be held in the great theatre hall of the NIS business centre in Novi Sad on 30 April twice – at 5.30 – 7 p.m. and 8.30 – 10 p.m.
In her work, the author and choreographer Kitsou Dubois combines technology, scientific research and performing arts in order to convey a special experience of weightlessness to the audience. With real-time interventions, the choreographer, a composer, a video designer and technicians create a special, dreamlike universe, whereby viewers are easily drawn into it. Two acrobats, one on the ground and the other on the Chinese pole, are equipped with highly sensitive sensors that record brain activity (EEG) every time their muscles move. The artists are fully aware of each of their movements, which further affect the light, sound and image, making the whole scene breathe in harmony with the dance movements of the performers.
After this poetic performance, the audience will have an opportunity to exchange their ideas and observations about the unusual combination of art and technology with the author and other participants in the play, which gives the whole event an educational character.
The unique event will be implemented within the 'Flags of the Future' programme unit of the European Capital of Culture mostly dedicated to children and youth. Tickets are on sale in the Gigs Tix ticket offices, and on their website.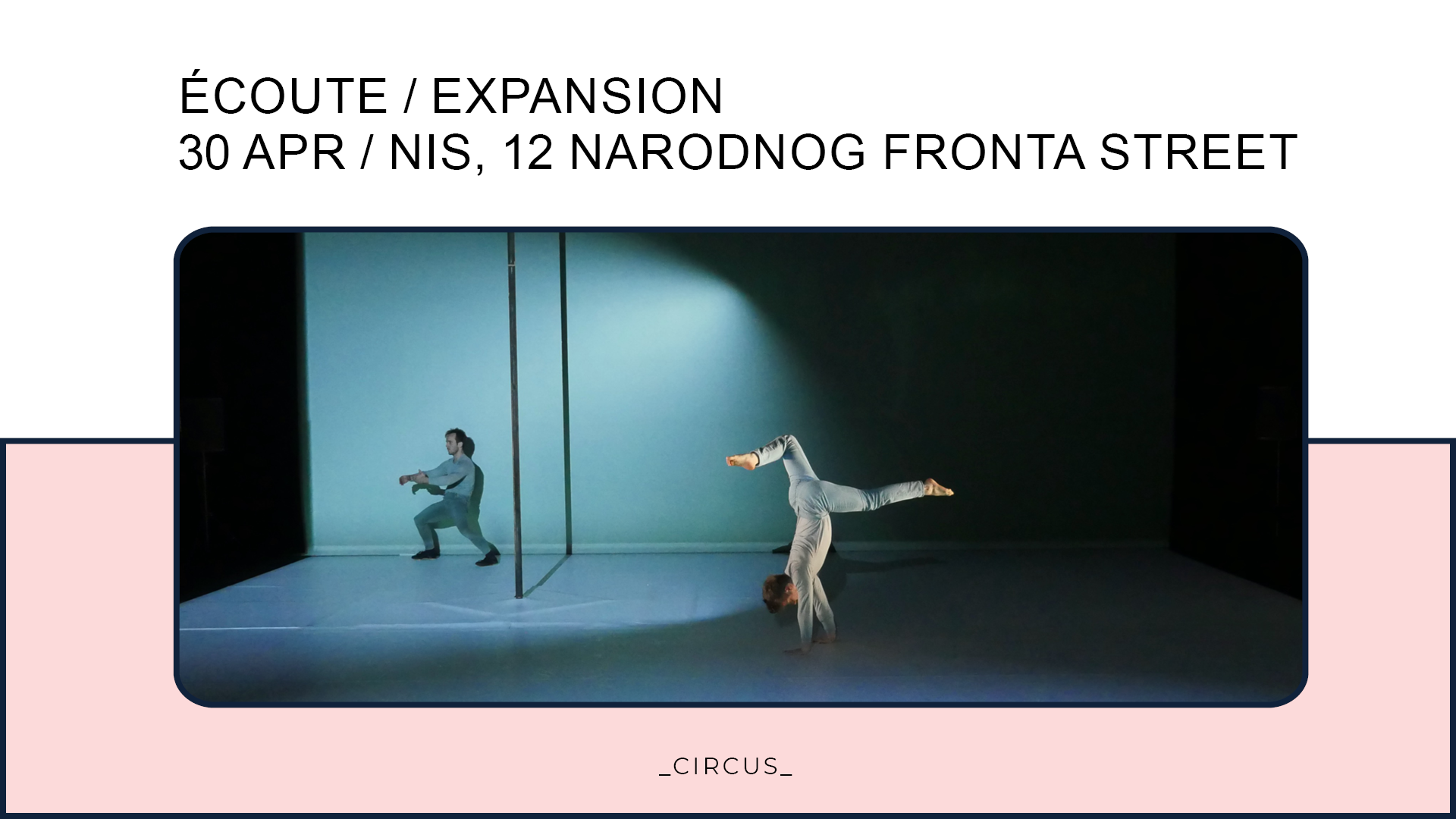 You can see details about other programmes – concerts, plays, workshops, panels, dance and circus performances, fashion shows and exhibitions being held within the 'Flags of the Future' programme in the Creative District in our calendar.
The 'Flags of the Future' programme is sponsored by: IDEA, DDOR, A1 Srbija and NIS.
Photo: Promo