The 'Novi Sad – European Capital of Culture' Foundation hosted students of bachelor studies of the Faculty of Dramatic Arts from the Department for Management and Production in Theatre, Radio and Culture and M.A. students from the University of Arts in Belgrade from the UNESCO Chair of Cultural Policy and Management.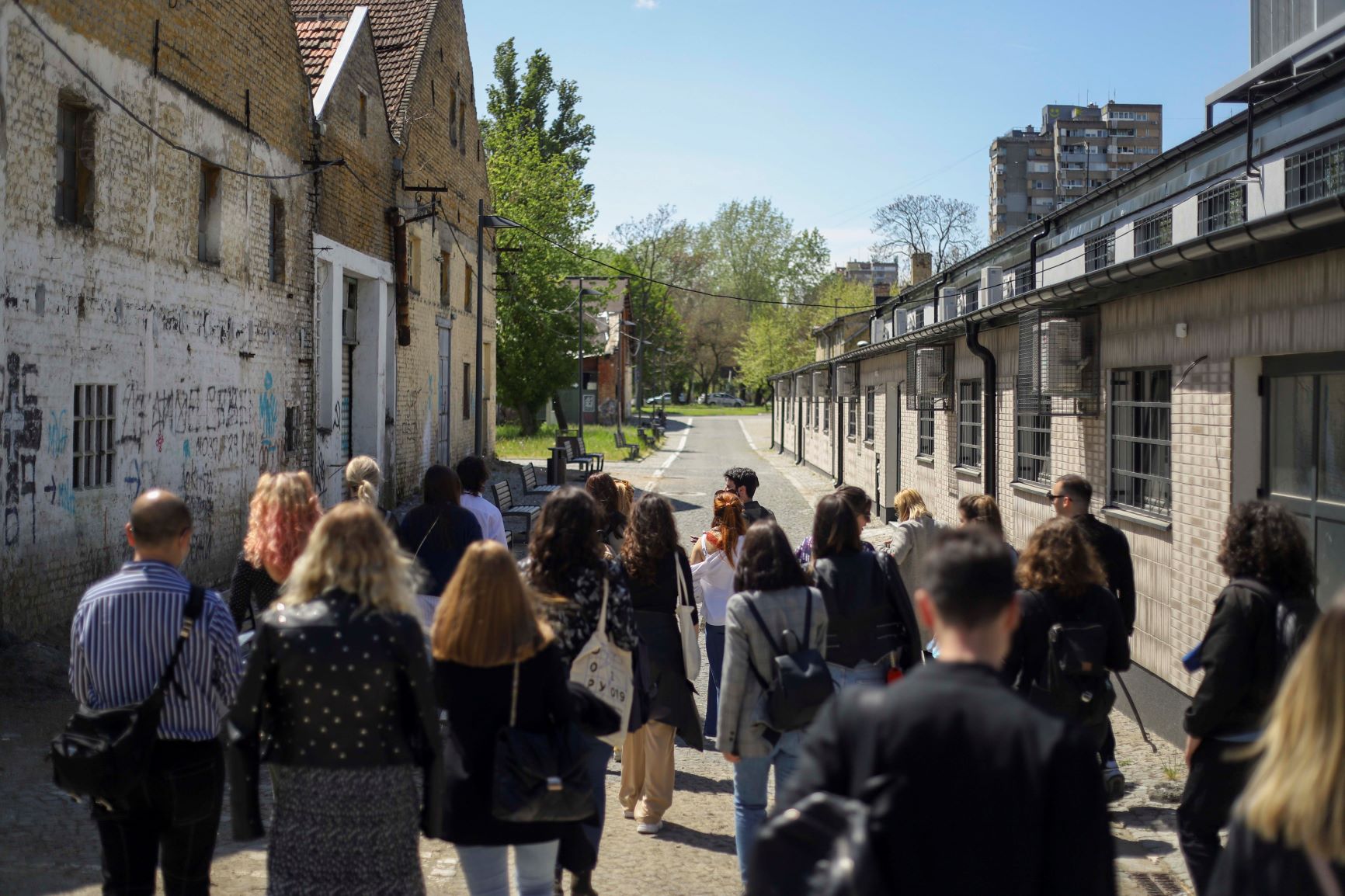 Within the visit, 25 students from the two most representative management programmes had a chance to find out about the 'Novi Sad – European Capital of Culture' project, which was presented by the project managers of the Department for Developmental Projects and Curators' Department. The students visited the future Creative District at the site of Veliki Liman, which will be the centre of contemporary art in Novi Sad. After that, they met the alternative scene of the city in the premises of the Lab Cultural Centre.
The experience of creating the long-term processes within the project that raises capacities of the cultural scene of the city, which can be of immense importance for their future work, was shared with the students through the detailed presentation of the European Capital of Culture project.
Photo: Uroš Dožić