From 28 to 30 April, almost 200 young artists from about 20 countries will bring new energy to the Creative District in Novi Sad, within the 'Flags of the Future' programme. At about 70 events, young people will transform the authentic space of the industrial heritage of Novi Sad through music, dance, circus, plays, exhibitions, fashion and various activations and present the new image of this place that is starting a new life.
'Flags of the Future' relies on 'Schools of the Future', a programme unit for children and youth during which Novi Sad schools briefly became stages for plays, exhibitions, musicals and experimental programmes, and supreme foreign and local artists as lecturers.
Visual art will be represented in 'Flags of the Future' through four unusual exhibitions: 'Drawings Travel Through Time', an exhibition of drawings created by generations of children for more than half a century, 'They Live', an exhibition of student works that depicts the everyday life of students, new contemporary art practices at the exhibition 'Differences', and 'Leave or Stay' exhibition in the first open-air gallery in Novi Sad.
'These are works by children and youth, primarily from the former Yugoslavia, but there is also an international collection that includes works from 110 countries around the world. The exhibition will be divided by decades, by pavilions, and in that manner, visitors will be able to follow the chronology of the development of children's drawings. At the end of that journey, the Pavilion of the Future awaits us, as a time capsule where children will have the opportunity to create', said Ljubica Tankosić, director of the Centre for Art Education of Children and Youth of Vojvodina.
The voice of young artists can be heard on as many as four stages, throughout the Creative District, through a variety of music genres – from jazz and rock, through indie and pop, to trap, hip-hop and electro sound. On this occasion Balkan soul musician Marko Louis, young jazz ensembles The Arthur Possing Quartet, Any Key Trio, Kijube, Hauptman, Purple is the Color, drumbooty, Àbáse, Frontline Vibers and Turbojazz, representatives of the 'new wave' in the country and the region Skier and Yeti, Peki Pele, Fantom, Luka Rajić, KOIKOI, Sitzpinker, Xanadu, Tam, Kene Beri, Nihil, Ba$ha, Spejs Noksi, Bigru i Paja Kratak, Micka Lifa, Zoi, Piqued Jacks, Monohrom, Koala Voice, Nemanja, Porto Morto and Šajzerbiterlemon, as well as YusYus, Sebastian Schund, DJ Bend, Stevie Whisper, NO Filter i Rođeni and Feloneezy will perform.
The story about the space of the Creative District began with a lot of mistrust and criticism, but then, thanks to conversations and discussions, and above all faith, we came to what Novi Sad has today and what remains its legacy. The plants in these areas are starting again, but now not industrial, but creative, and nothing will be able to stop those plants anymore. With the wind in their backs given by 'Flags of the Future', young artists are writing a new history of the art scene, which builds new foundations on the old and valuable cultural heritage that we have renewed, preserved and put into function of culture', said Nemanja Milenković, CEO of the 'Novi Sad – European Capital of Culture' Foundation.
Young people will express themselves artistically using the language of theatre, performance and fashion, at the festival of applied theatre 'Art in the Palm of Your Hand', the street dance festival 'Groovin'', circus workshops and performances 'Find Your Balance! With the Circus?', during the project 'Connecting Through Fashion', where young designers will present themselves, as well as within the performance 'Écoute / Expansion' by French choreographer Kitsou Dubois, in the great theatre hall of the NIS business centre in Novi Sad, which is the sponsor of this unusual programme.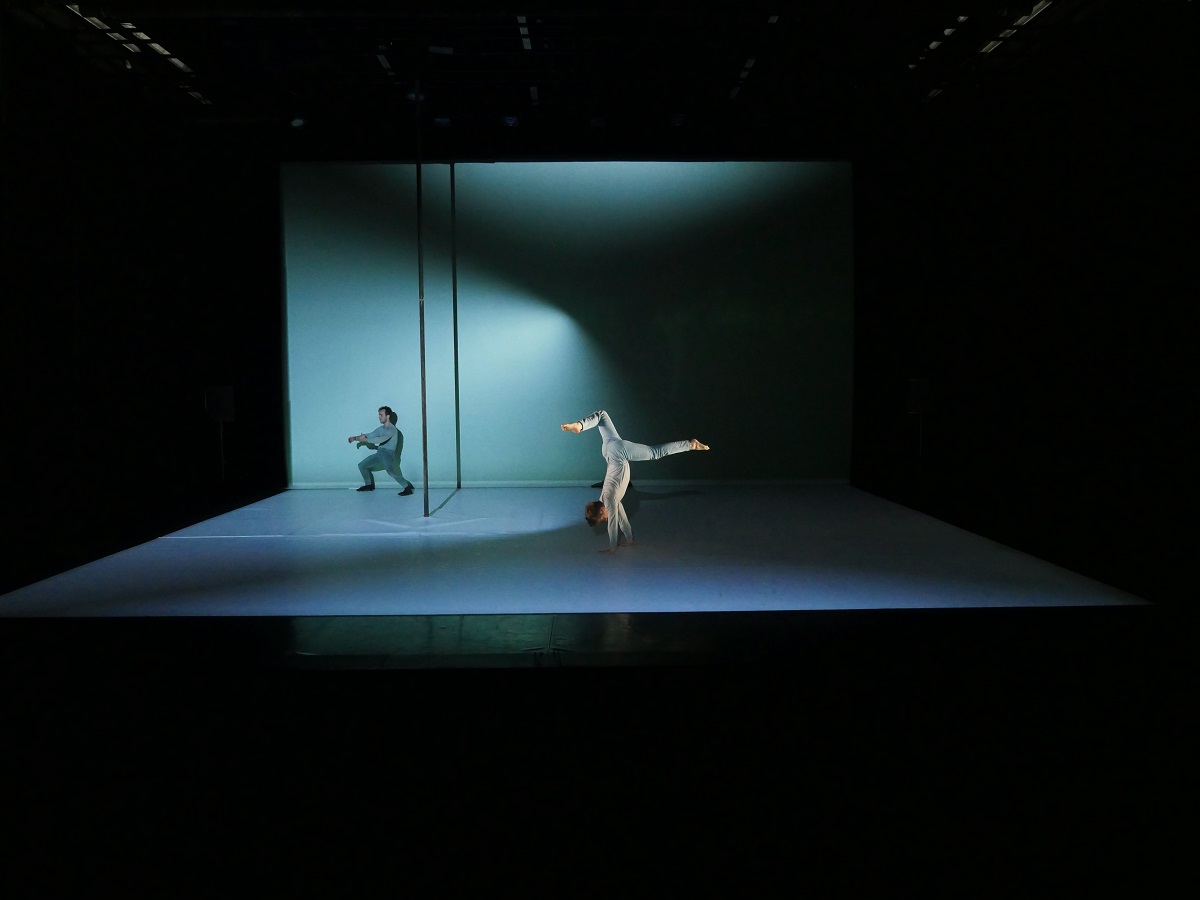 'The City provides great support to the European Capital of Culture and institutions and organizations for the implementation of these programmes. We wish to jointly pave the way for future generations, primarily young people, who will continue to further develop the field of culture in our city. We wish them to be proud of everything they do and what Serbian Athens can bring out and show to others, as well as to always be an example of good practice when it comes to acting in culture,' said Dalibor Rožić', a member of the City Council for Culture.
'Flags of the Future' also focuses on activating and educating young people through the promotion of healthy lifestyles with the help of IDEA mobile cocktail bar, DDOR chill out zone, where young people will deal with culture and traffic safety through a unique frontal collision simulator and workshops organized by A1 Srbija – 'Better Air for All' and 'Me as a Digital Editor', which will be led by two influencers, Aleksa Todorović and David Pavlović.
Admission to all programmes on 'Flags of the Future' is free of charge, except for the performance 'Écoute / Expansion'. You can buy tickets at all Gigs Tix ticket offices, as well as on their website, and a 50 percent discount for two or more tickets purchased is available exclusively at the Pariski Magazin until 26 April.
The 'Flags of the Future' programme is supported by: IDEA, DDOR, A1 Srbija and NIS.
Photo: Vladimir Veličković, Promo