CULTURE IN UPBRINGING AND EDUCATION
Encouraging and involving children in creating better future of Europe through culture and art are the main goals of the programme arch.
Some of the biggest programmes will deal with alternative models of education (The School of Future), encouragement to critical thinking about social topics (The Flags of Future), modern reading of traditional narratives (The Fairy Tales of Future) and other topics.
Children and young people, as a basis for a better future of Europe, are encouraged to think critically, as well as to take an active part in social issues. This programme arch will bring many artists from 21 countries to the European Capital of Culture, and will prepare more than 400 interesting events for you.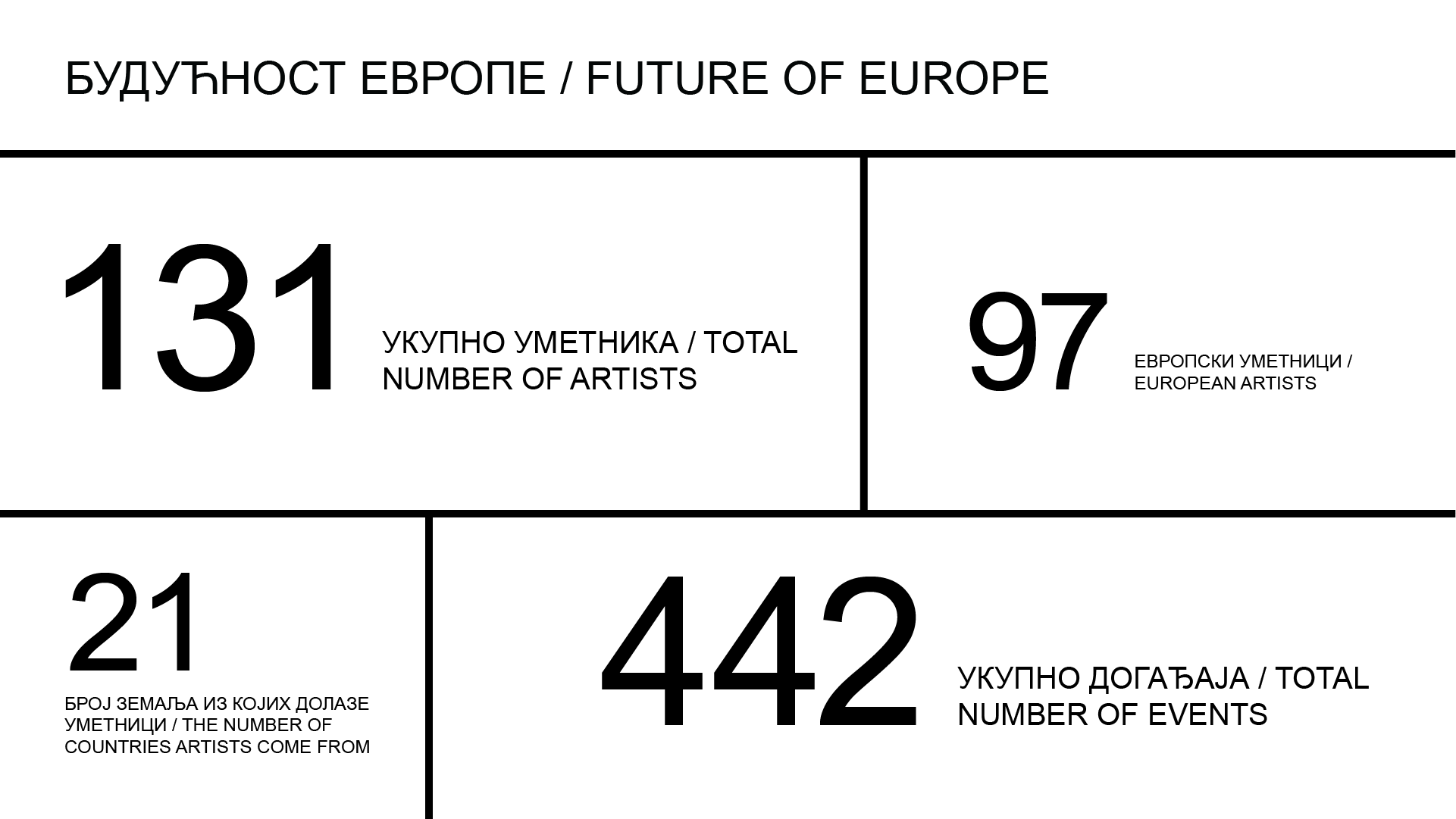 Some of the names and programmes for the Future of Europe announced so far are the Dublin Theatre Festival – the oldest European theatre festival in Ireland, Associazione Culturale Capotrave / Kilowatt – a contemporary Italian theatre festival, Gothenburg Dance and Theatre Festival and Polyplanity – a Greek organisation dedicated to an innovative model of performance focused on true stories and real people, as well as Karmina Šilec, Kokan Mladenović, Robert Raponja, Jasminka Petrović, Tode Nikoletić, Dejan Aleksić, Miloš Petković, István Lakatos and Aleksandra Vrebalov.
In the following months, the announcement of the programme for 2022 will continue. The entire Programme Book of the project will be published in October this year.
SCHOOLS OF THE FUTURE
Questioning the system of formal education and promoting the alternative models of education through art, play and creation.
FLAGS OF THE FUTURE
Encouraging critical communication and artistic thinking in children and youth regarding current social issues.
FAIRY TALES OF THE FUTURE
New readings of traditional fairy tales and creating new stories, as an expression of contemporary generations and their needs.