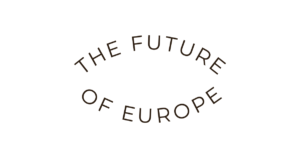 CULTURE IN UPBRINGING AND EDUCATION
Encouraging and involving children in creating better future of Europe through culture and art are the main goals of the programme arch.
Some of the biggest programmes will deal with alternative models of education (The School of Future), encouragement to critical thinking about social topics (The Flags of Future), modern reading of traditional narratives (The Fairy Tales of Future) and other topics. Children and young people, as a basis for a better future of Europe, are encouraged to think critically, as well as to take an active part in social issues.
Just some of the performers and the programmes you will have the opportunity to see as part the Future of Europe programme arch: Dublin Theatre Festival, the oldest European theatre festival in Ireland; Alfa Theatre from the Czech Republic with the play 'Three Musketeers', which is the most internationally successful Czech theater play year after year, as evidenced by the many awards it received, as well as invitations to play in more than 35 countries on three continents; Kokan Mladenović; Yasserstein; Karmina Šilec, conductor and director-author, who developed the unique artistic concept of 'Choregie' and brought originality and a breath of fresh air to the world of music and theatre; Panda van Proosdij, who in 2014 created the choreography of the award-winning programme 'Aarhus Pigekor' during the World Choir Games in Riga, while in 2015 this choir won the Silver Rose in Munich with its latest programme 'Let the People Sing'; Stephan Luttermann, artistic director, who launched the first European choir festival, Sing We And Chant It, in 2010, bringing together children's and youth choirs from Sweden, Hungary and Germany.
You can view the programme book of the Future of Europe here, and the calendar of all events here.
Questioning the system of formal education and promoting the alternative models of education through art, play and creation.
Encouraging critical communication and artistic thinking in children and youth regarding current social issues.
New readings of traditional fairy tales and creating new stories, as an expression of contemporary generations and their needs.