The magazine that includes essays and photographs by representatives of 11 countries – participants in the project, including works by Uglješa Šajtinac from Novi Sad, playwright and prose writer, full professor at the Academy of Arts in Novi Sad at the Department of Dramaturgy, will be presented within the 'Handle with Care' project tomorrow, 29 May, at the Transeuropa festival.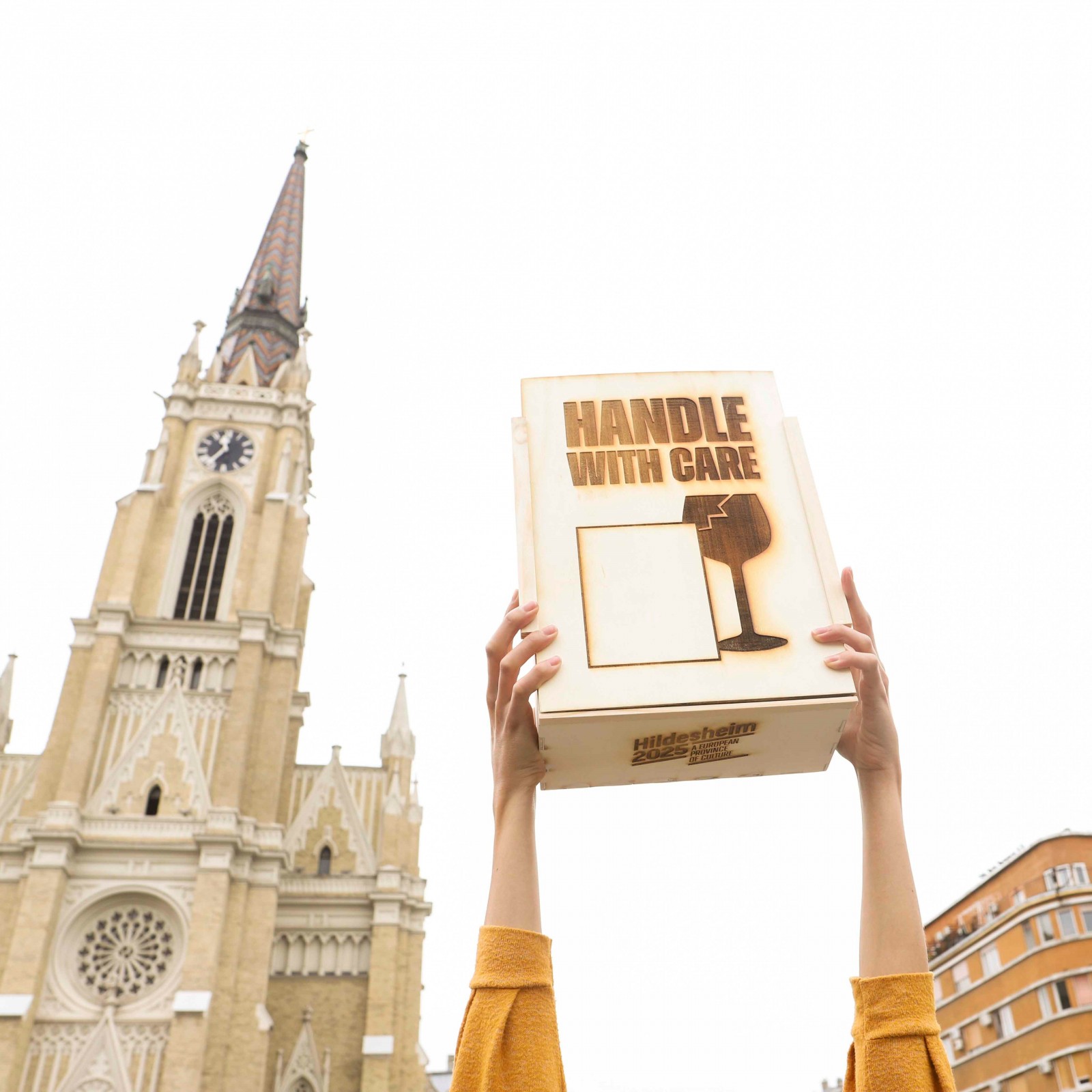 The 'Handle with Care' project by the candidate for the European Capital of Culture Hildesheim 2025 is intended for international networking during the coronavirus pandemic, and is envisaged through two travelling packages, one for cities within the European Union and the other for cities outside the European Union. Each city chose an author who, by selecting a specific subject and a short text about it, gives an authentic overview of the topic of Europe. The objects and essays were packed in a box and sent to the next project partner all the way to the final destination.
The presentation of the magazine at the festival will be available online from 8 p.m. on the Hildesheim 2025 Facebook page. Four cultural workers from Uganda, Bulgaria, Germany and the Czech Republic will speak about the magazine.
You can read more about the 'Handle with Care' project on the 'Novi Sad – European Capital of Culture' website.
Photo: Uroš Dožić