CULTURE OF TOGETHERNESS
Five weeks and five arts, at iconic, new places for culture, in new, restored spaces, connect local and European scene and citizens, turning Novi Sad into a kaleidoscope city.
Architecture, literature, performing arts, visual and applied arts, find their way to their citizens of Novi Sad with numerous programmes and mark the end of summer in our city. The Kaleidoscope of Culture, another legacy project, has been one of the biggest projects within the European Capital of Culture so far.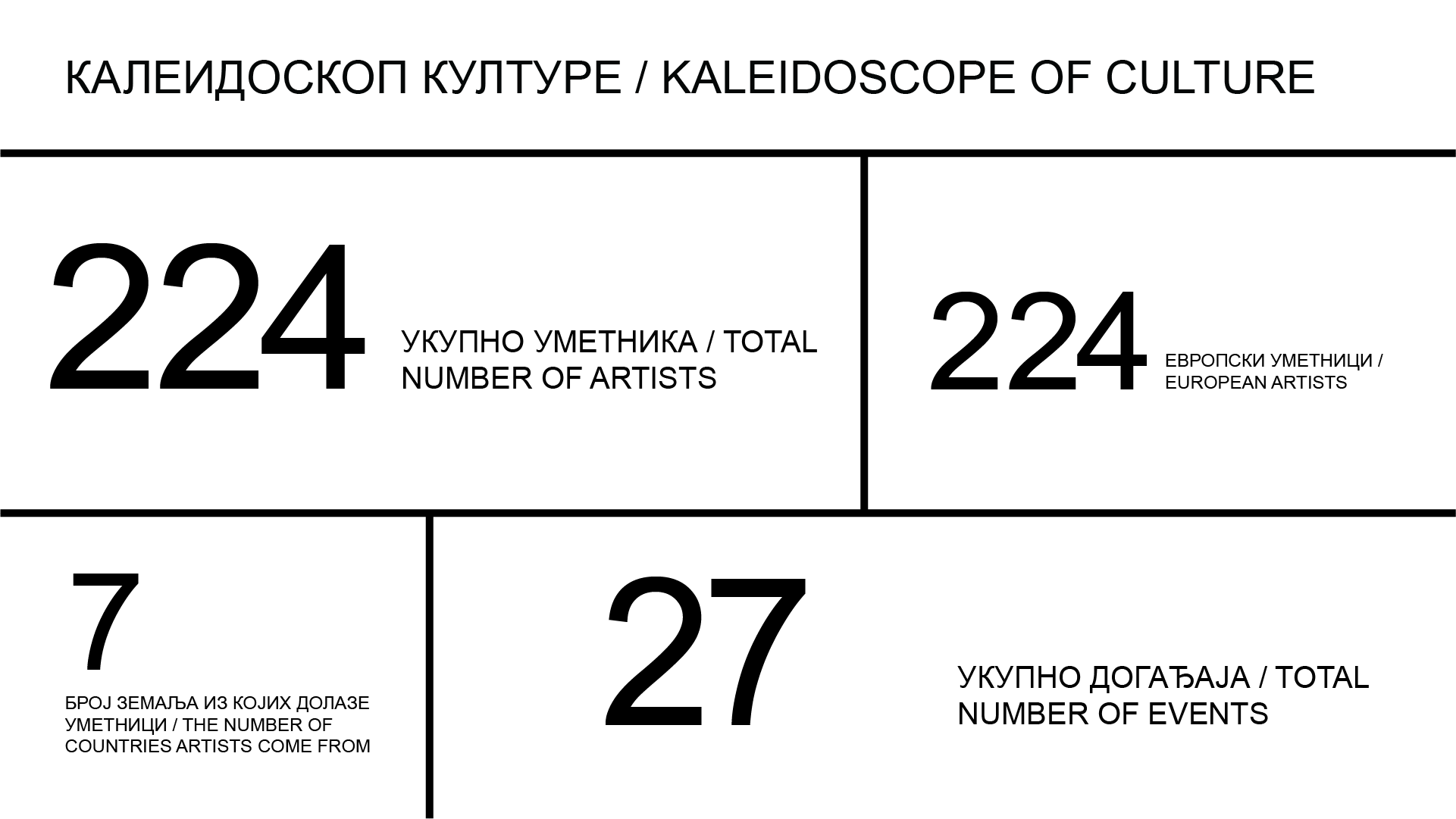 Some of the currently announced names and programmes for the Kaleidoscope of Culture are the Burgtheater – one of the most respected stages in the world and Ars Electronica – the famous European Centre for New Media Art, while the Department of Scene Architecture, Technique and Design from the Faculty of Technical Sciences in Novi Sad will join forces with the Prague Quadrennial, the world's most significant event dedicated to scenography, stage design, architecture and space in the performing arts.
In the following months, the announcement of the programme for 2022 will continue. The entire Programme Book of the project will be published in October this year.
ARCHITECTURE
Industrial heritage, scene design and modern architecture presented through exhibitions, but through other forms of artistic expression and modern technology as well.
PERFORMING ARTS
Concerts in the open, performances, theatre plays, contemporary dance.
VISUAL ARTS
New media art and contemporary expressions of visual arts.
LITERATURE
Public readings, conversations with authors and performances as deviations from the established forms of literary promotion.
APPLIED ARTS
New exhibiting practice introduces the biggest names of the world and local design.