The second event within the 'Culture Up' project was held in Novi Sad, from 6 to 10 May, when a delegation consisting of 18 foreign representatives and five representatives of the local partners met up. At the meeting in Novi Sad, the members of the delegation focused on the network of cultural stations and the European Capital of Culture programme.
During the meeting in Novi Sad, the programme participants visited the Svilara, Egység, and Rumenka cultural stations, as well as the 'Novi Sad – European Capital of Culture' Foundation, where they learned about the concept of cultural stations and the strategic goals of the Foundation. At the Novi Sad Tourism Organization, Migrations and the Future of Europe programme arches were presented. In addition, the delegation visited the Petrovaradin Fortress, Atelier 61, and the City Museum of Novi Sad, as well as the exhibitions 'Drawings Travel Through Time' and 'Leave or Stay?'. They also attended the opening of the 'Do You Believe in Fairy Tales?' festival.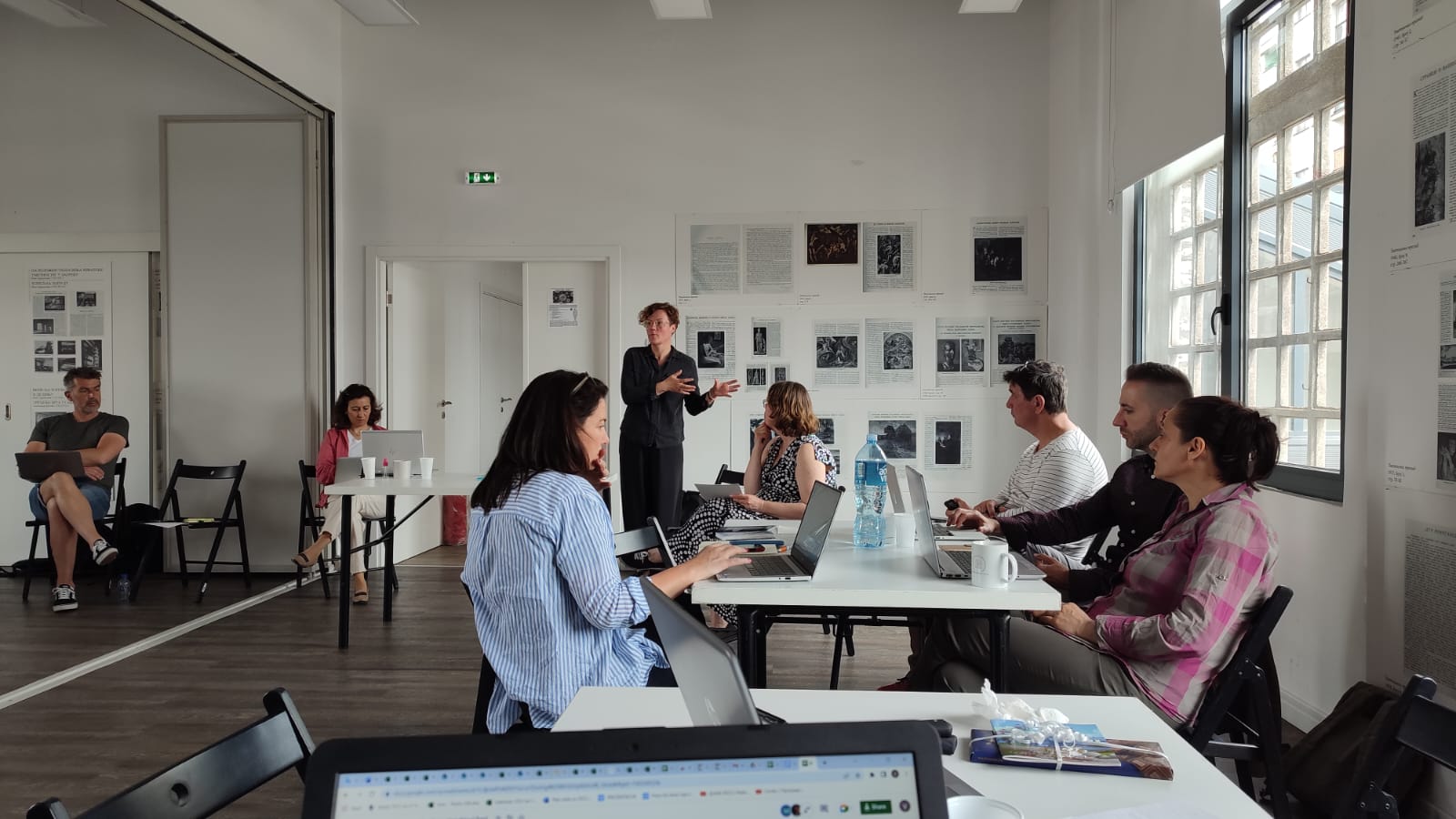 The main goal of the 'Culture Up' project is to enable knowledge exchange and examples of good practice in the field of cultural development in the public, private and civil sectors, in non-urban and peripheral environments. The plan is to hold five international meetings with workshops during the project. The first event was held in Denmark in the Ringkøbing-Skjern Municipality, from 11 to 15 October 2021. The third event will be held in Leeuwarden (Netherlands) from June 19 to 23. The fourth meeting will take place in the cities of Tampere and Sastamala (Finland), and the fifth in Galway (Ireland).
Drawing author: Dara McGee
Photo: Promo