The 'Vila' family festival, which takes place between 3 and 5 June in the unique ambience of Fruška Gora, in Vrdnik (Fruške Terme Resort), includes a rich programme for the youngest – numerous workshops, dance performances, and film and literary events that will bring joy to the first weekend of June. Admission to all programmes is free.
Heroines whose voices are heard far away will read fairy tales to children. The old stories that we all grew up with will be told in a different way by actress Anica Dobra, on 3 June at 5 p.m., journalist Nataša Miljković, on 4 June at 5 p.m., and actress Nataša Tapušković, on 5 June at 5 p.m. The film programme will entertain both children and adults at the open-air cinema on 5 June at 9 p.m., when one of the films that have recently won all the sympathy of the audience will be shown – 'How I learned to fly', based on the book by Jasminka Petrović and directed by Radivoje Andrić.
Erste Bank has prepared an interesting Erste programme for children on the topic of financial education, which will be held on 4 and 5 June, between 4 and 8 p.m. Learning through play and fun! The workshops are designed to be fun and interactive, but also educational. Children will have the opportunity to paint, make coin models, guess secret objects, but above all, to learn about this important topic. The programme is intended for both toddlers and children who want to have fun and test their knowledge in the field of finance.
Money is not as complicated a topic for talking to children as it may seem, but it is important to approach it in the right way. Erste Bank has designed the game and theatrical play 'Guardians of the Dragon's Treasure' to introduce the youngest to concepts such as savings, consumption, and interest in a fun and receptive way. The play 'Guardians of the Dragon's Treasure' will be staged on 4 June at 6 p.m. It is suitable for ages 6 to 11, but with the support of parents, younger children can enjoy it as well. The dragon generously shares its treasure with children, but in order to keep it, children need to know the answers to numerous questions. In this way, through interaction and fun, children make their first steps towards financial literacy and create an excellent basis for fiscal management.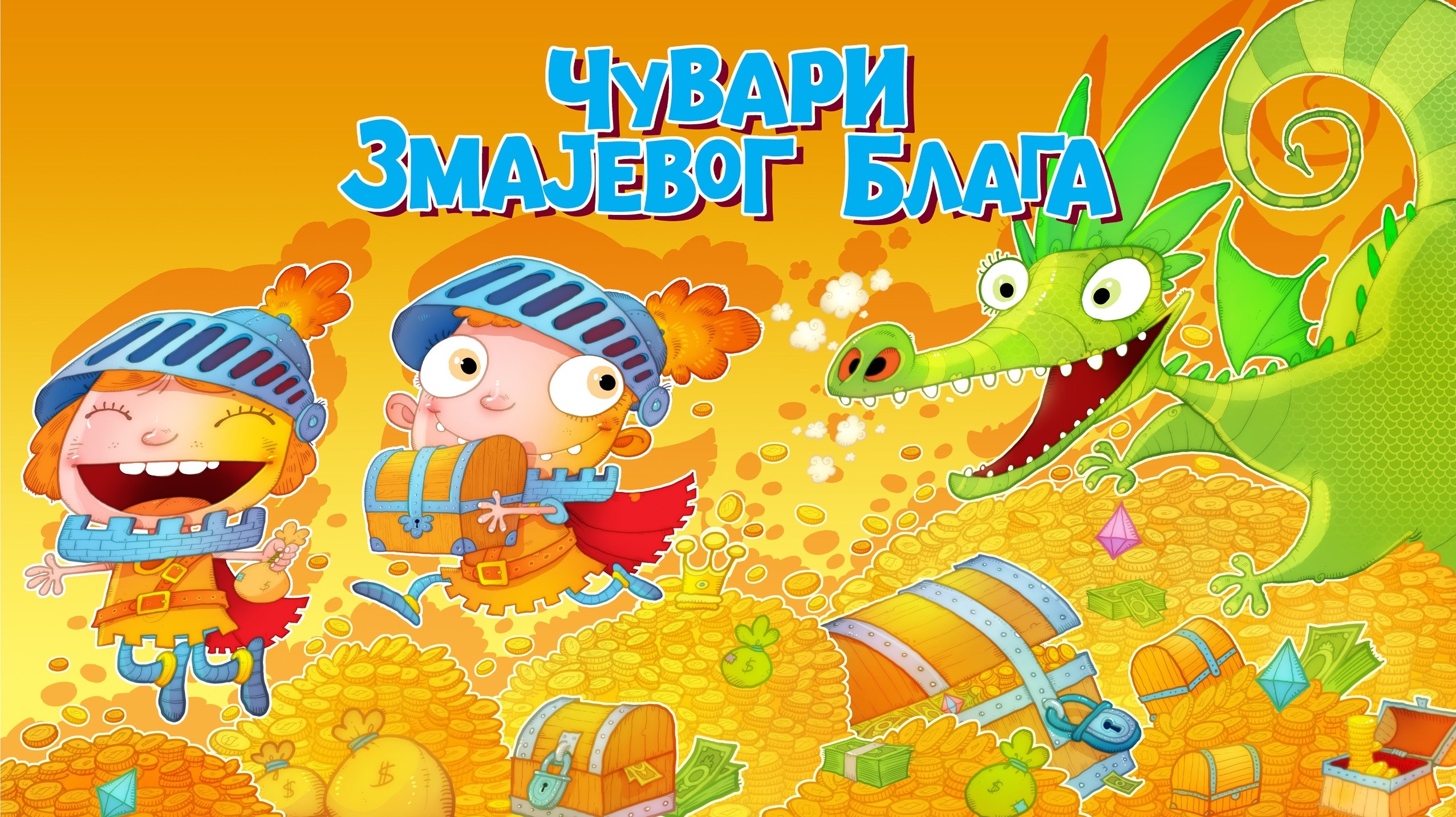 The children's corner will include an obstacle course, games such as foot pool, frisbee, flying kites, and flying light aeroplanes without engines with the help of animators who will guide the children through the games at all times. The youngest will develop various intellectual, motor, social, and even emotional skills within the workshop 'Oblutak' led by Dunja Šašić, a certified expert in creative work with children. The children's programme will be completed by the dance show 'Theory of Relativity', as well as the Rock Camp for Girls, where musician Maja Cvetković from the band E-Play and Branka Glavonjić, journalist and editor of the RTS show 'Bunt', will work with the participants.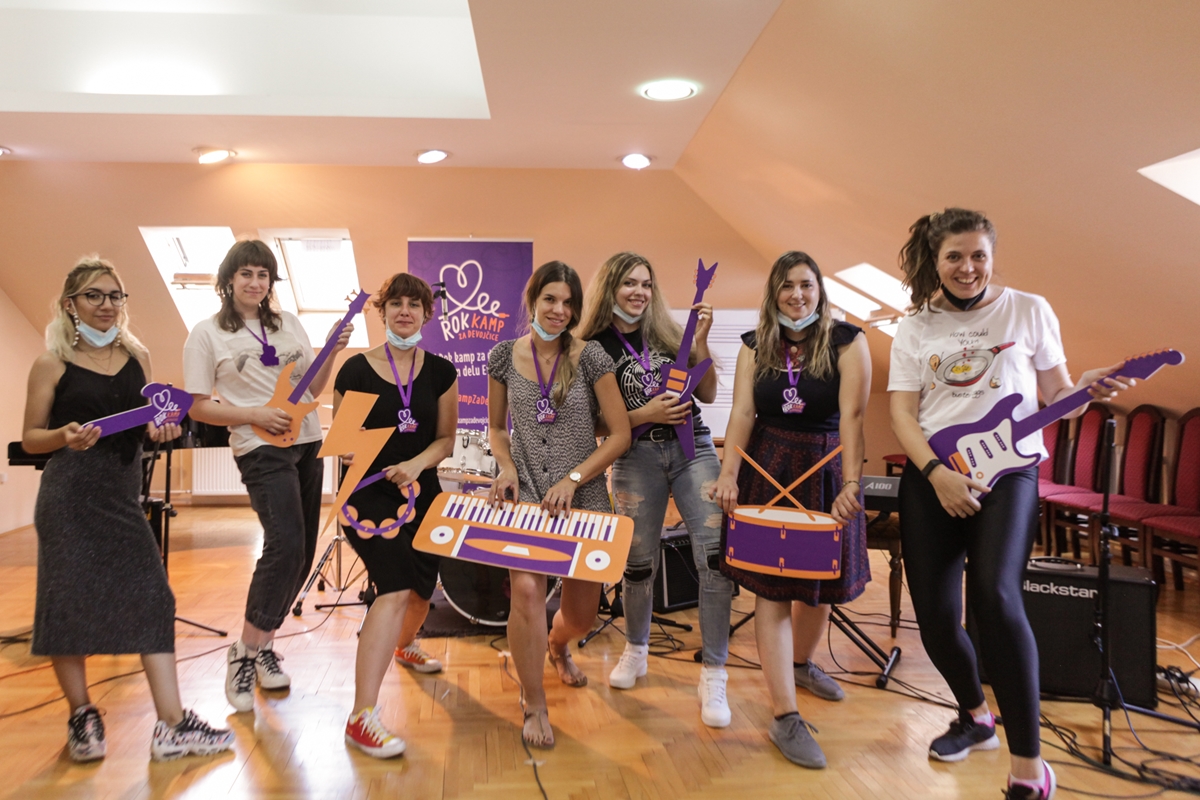 In addition to the chill-out zone, DDOR will open a DDOR Forest Classroom at the 'Vila' festival, where children will learn through play – they will plant flowers on their own, learning how to do it properly along the way.
'FOREST OF IDEA(S) – Together We Create Idea(s) That Preserve Nature' is a children's eco-educational programme organized by IDEA at the 'Villa' festival with eco-activists from the author team of the children's environmental television series 'Nature Yourself', which promote an involved attitude towards nature. The workshops will be held on 4 and 5 June from 4 to 8 p.m. At the workshops, the children will build a house for insects, the so-called 'hotel for bugs', as well as small plant bombs made from recycled paper with seeds for 15 species of honey bees to be used for the guerrilla planting of a 'paradise for bees'. 'Šumenkov Instrumentarijum' workshop will include the production of instruments from natural materials and playing blades of grass, didgeridoo, reed saxophone, whistle, sound bow – mouth harp, and the like. At the workshops 'Brzometlicin' and 'Piratin reciklarijum', children will make souvenirs out of recycled materials – plastic bottles will become pots, and milk cartons will be turned into wallets.
While the children enjoy their activities, parents can make a trip to the 'Great Shade' zone, which covers as much as 400 square meters. There will be a food zone and a bazaar with 20 stalls nearby, which will sell fine homemade food, wine, jewellery and clothes from local designers, natural cosmetics and similar products. These zones complete the family event and form a corner where everyone can find something for themselves.
The 'Vila' festival unites local and world artists, heroines of today, through a wide range of cultural programmes for the whole family – music, theatre and visual performances, workshops, and gastronomic events.
'Vila' is part of the Heroines programme arch which deals with women's creativity, encouragement and promotion of women's culture and art and is held in honour of the great Serbian heroine of the
past – poet, guitarist, journalist and fighter, Milica Stojadinović Srpkinja – in Vrdnik, where Milica spent most of her childhood.
Erste Bank is the partner of the Heroines programme arch.