Ecology as a hot issue today, more than 20 participants from eight countries, creative thinking, engaged art – this is what the 'Making Art that Matters!' training, held online from12 – 16 April from Novi Sad looked like.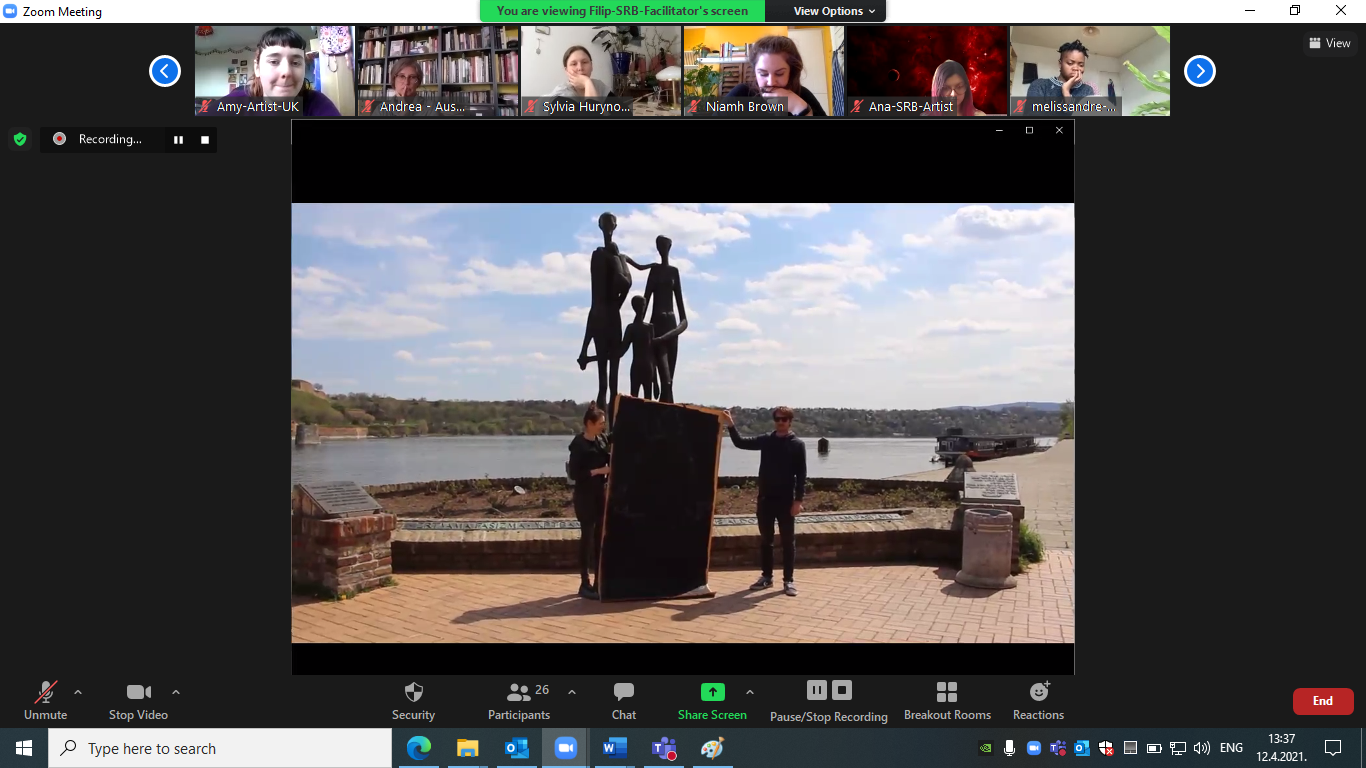 During the five days of training, the participants had a chance to learn about the principles and examples of engaged art, along with mentors from Walk the Plank (UK), the Multimedia Centre 'Led Art' and the Šok Zadruga (SRB), and to discover the importance of artistic interventions and performances for initiating social changes. They concluded that the topic of ecology and environmental protection is repeated in almost all countries, which thus became the idea for their work – masks.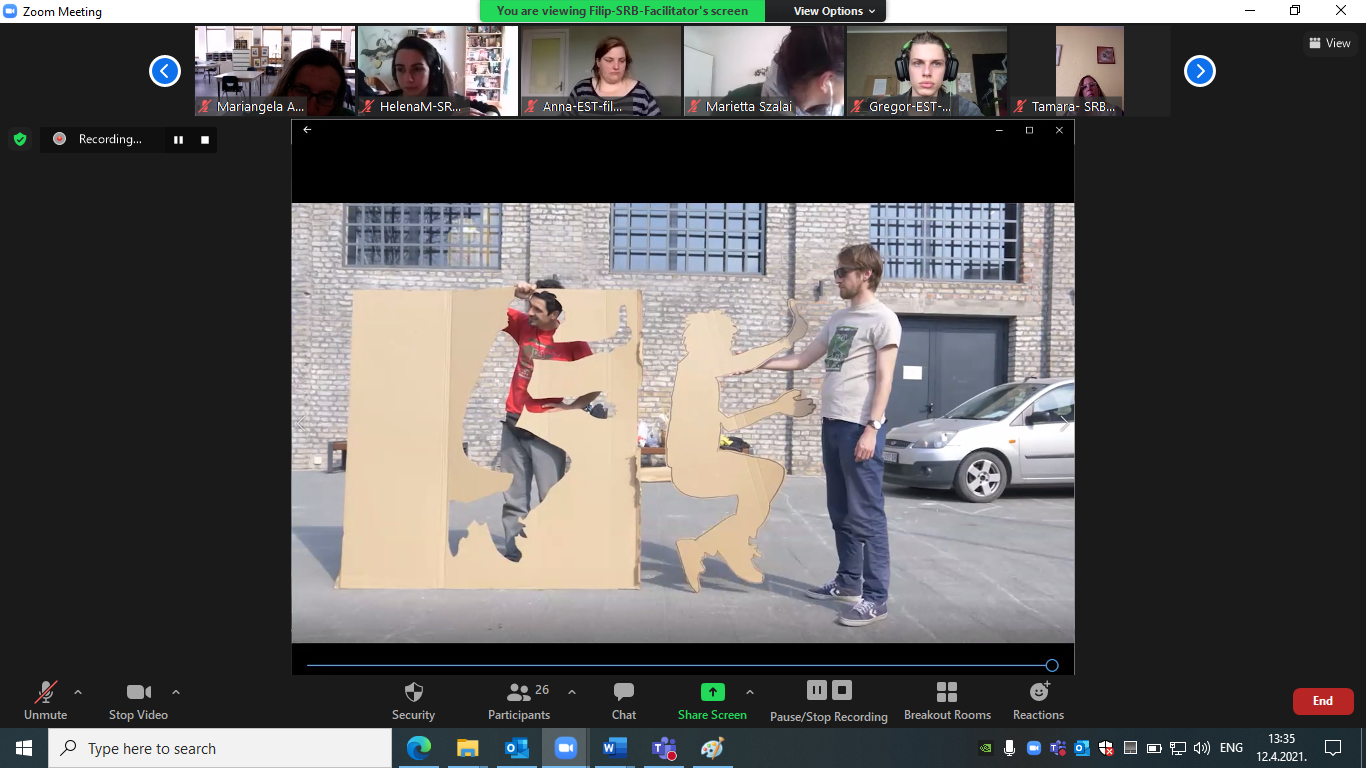 The trainings attracted various profiles of participants, from students who are at the beginning of their creativity to those who have already profiled their creative work, but wish to upgrade it, and they saw this training as a great opportunity for that.
'It is a great pleasure for me to be a part of the trainings that gathered really different profiles. Mentors from the 'Led Art' Multimedia Centre showed us how to deal with the working materials in the most efficient way, in this case for masks and accidental graphics. Furthermore, the knowledge we received from mentor Liz from Walk the Plank was valuable when it comes to project management, which we often forget when approaching a project,' said Mila Stojanović, one of the participants.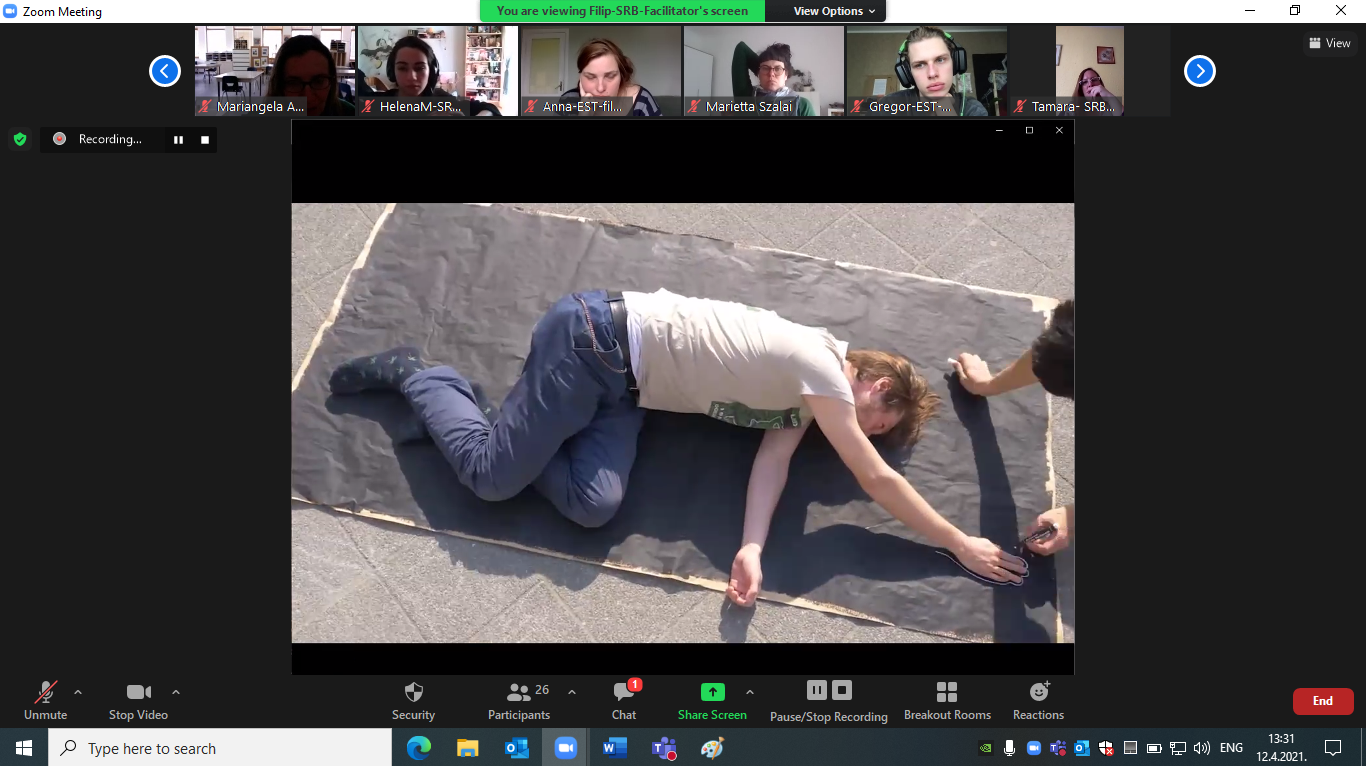 In addition to the diverse interest of participants in the field of artistic and creative work, the great success of the training lies in the fact that, despite the pandemic, as many as eight countries were connected – Great Britain, Austria, Armenia, Ireland, Bulgaria, Estonia, Hungary and Serbia, and five European Capitals of Culture – Plovdiv, which carried the title in 2019, then Veszprém and Tartu, which will take the title in 2023 and 2024, and Novi Sad, the host of this training. The project partner was Kaunas (Lithuania), which together with Novi Sad will be the capital of culture in 2022. Although the implementation was originally envisaged live, due to the pandemic and epidemiological measures, the training was held online, which was a special challenge itself.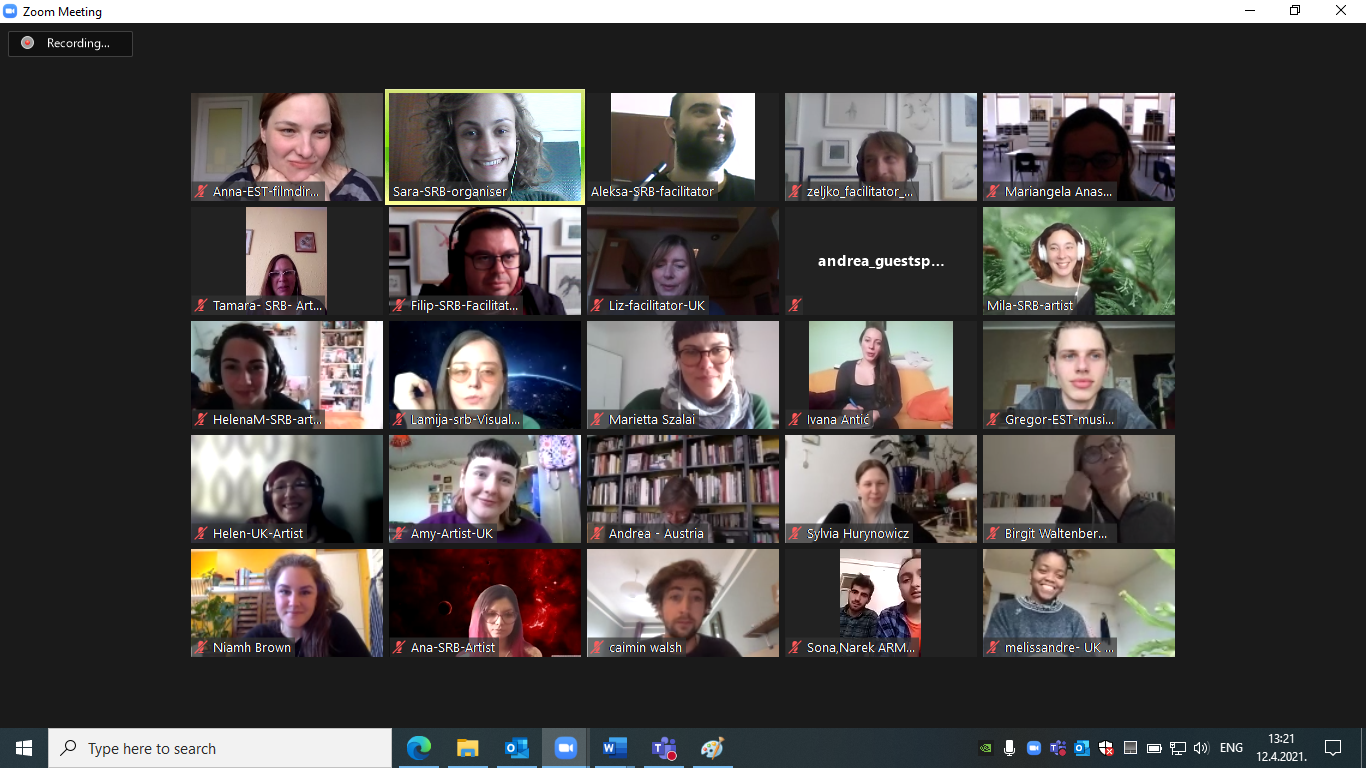 'It was quite challenging, because we had meetings half a year ago and planned everything to be in a real space, face to face. The most important thing is that everything we do in the workshops requires the presence of all participants. However, we had to adapt to the whole situation and I think we managed to overcome the challenge and the final product was actually achieved, which is the most important thing,' said Filip Markovinović, one of the facilitators.
'Making Art that Matters!' is one of the five Schools of Participation organized within the Creative Europe project of the European Outdoor Arts Academy – School of Participation.