The project Youth Engagement Network 2.0 (EYE.net 2.0) was co-funded through the EU programme 'Europe for Citizens – Networks of Towns' and was part of the programme of two European Capitals of Culture – Novi Sad and Kaunas. The project lasted 24 months, from January 2021 to December 2022, and included 16 partner organisations from nine countries. The lead partner was the Foundation "Novi Sad – European Capital of Culture".  Eight youth performances were produced within the project.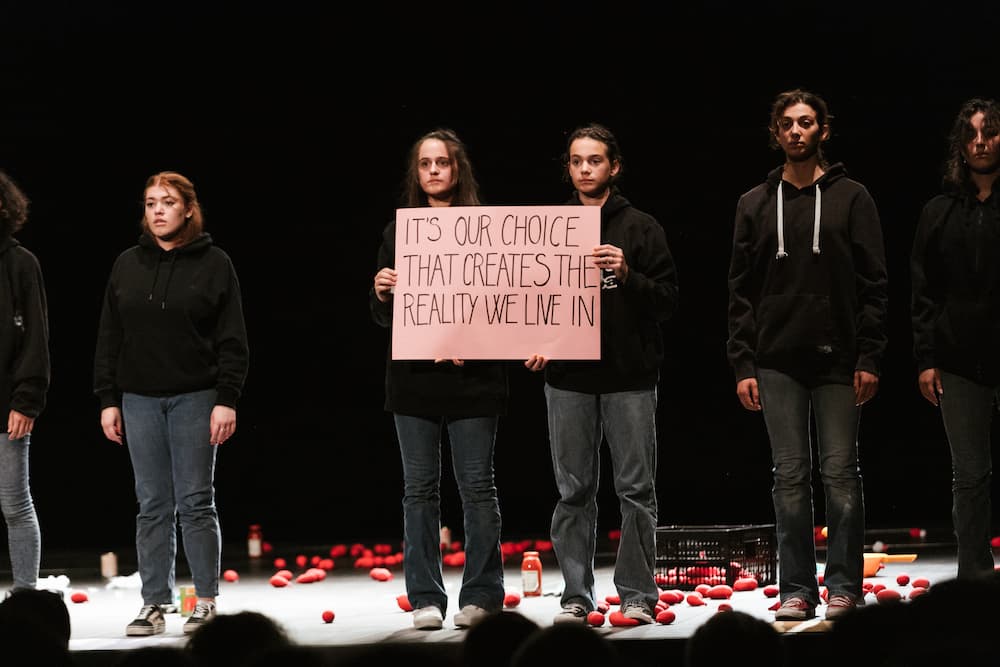 Czech play 'Marshal Konev's Last Battle', the French play 'Turn Before the Ruins', a play from Germany 'Why?', a play by a group of young people from Greece 'Unwritten Land', 'Do You Like Tomato Sauce?' from Italy, 'The Noise of the Silence' from Lithuania, 'Some Like it Fake' from Slovenia, as well as 'Testament' from Serbia. After or during each performance, an interactive debate was held with the young audience.
Eight international youth theatre festivals were also realized: in Novi Sad (Serbia), Prague (Czech Republic), Sansepolcro (Italy), Maribor and Ptuj (Slovenia), Athens (Greece), Toulouse and Clermont-Ferrand (France), Berlin (Germany) and Kaunas (Lithuania).
Improving the quality of youth culture by improving political awareness, critical thinking, and international solidarity among young people was the goal of the European Youth Engagement Network 2.0 (EYE.net 2.0) project.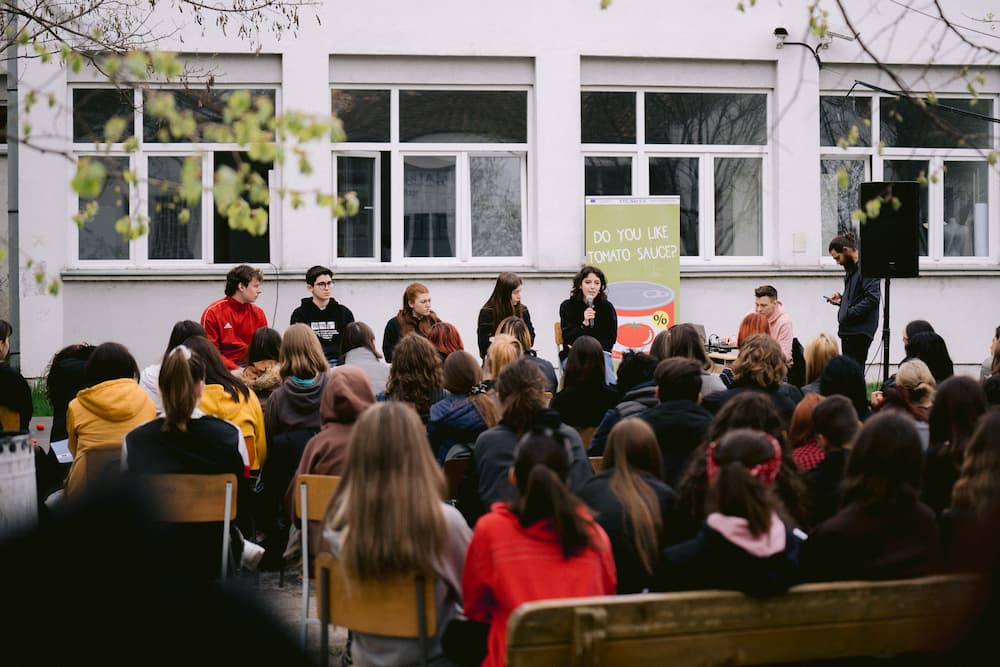 On behalf of all partner organizations, the Novi Sad 2022 Foundation as a leading partner would like to thank all the young people and artists who participated in the project's activities.
Here you can view the complete report on the implementation of project activities: EYEnet 2.0 info template
Photos: Vladimir Veličković