Photographs from three countries and three European Capitals of Culture were presented at the 'Transitory' exhibition, which was opened yesterday, on 25 November in the Cultural Centre of Serbia in Paris.
Esch-sur-Alzette (Luxembourg), Kaunas (Lithuania) and Novi Sad (Serbia) will celebrate common legacies, the announcement of new momentum, dynamics in the work of imagining and building the future, and hence the idea to make a joint exhibition.
Embassies of the three countries have jointly appointed curator Marc Aufraise to select photographers and their photographs to be exhibited. The curator came up with the idea to present the three cities from the angle of subjective expressions and approaches and not from a tourist or promotional perspective.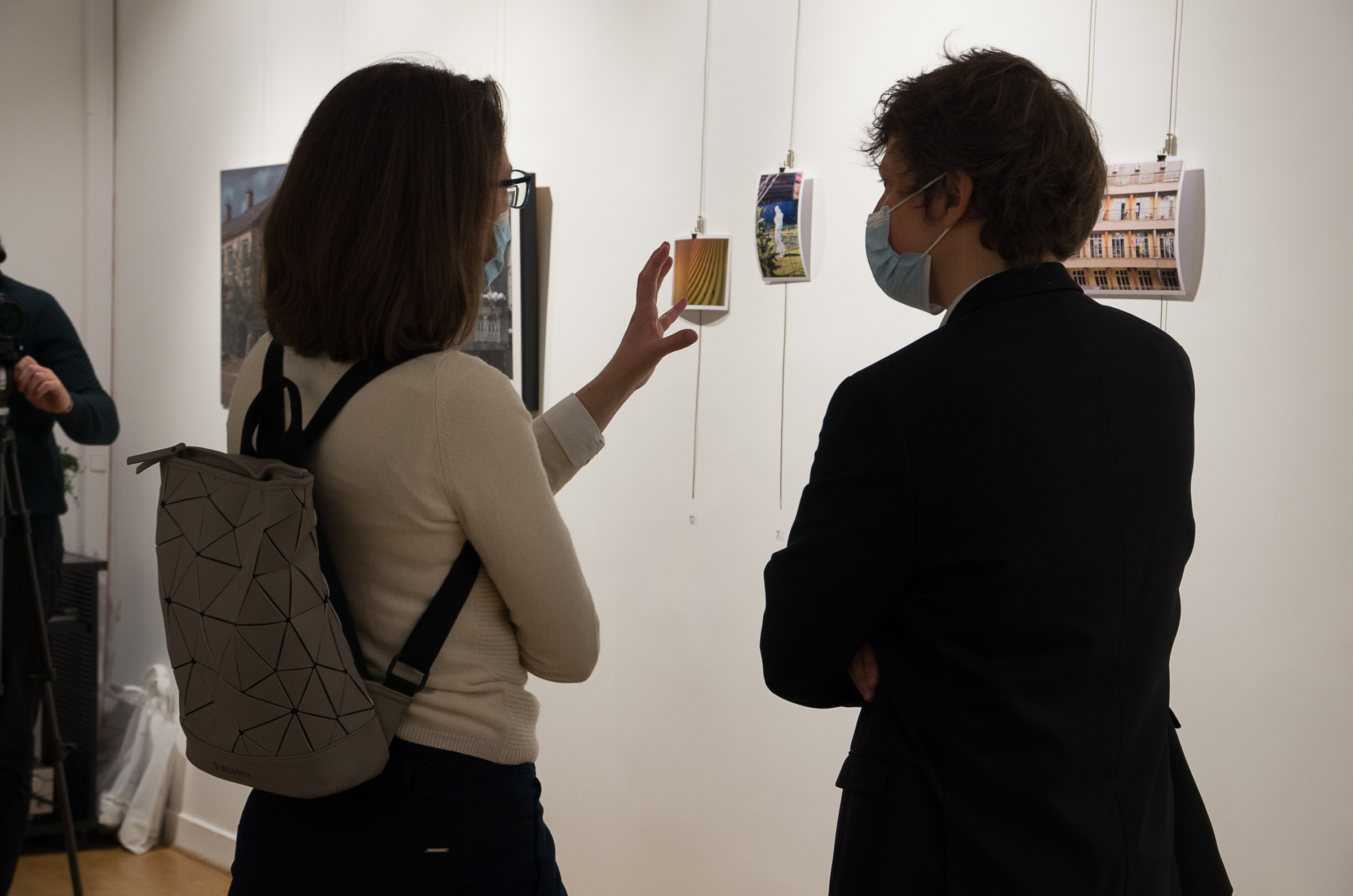 'Taken in Esch-sur-Alzette, Kaunas and Novi Sad, the photographs presented here invite the audience to a kind of walk through space and time. From this staging of fragmented performances, the viewer is born with a sense of belonging – faces, buildings, objects are transformed into symbols of a common and fluid culture', said curator Marc Aufraise.
Novi Sad is presented with photographs by Marija Kovač, Filip Bojović and Vojin Ivkov. Carried by these poetic views, the audience wanders between shadows and light, ellipses and details, fantasy and reality.
Vojin Ivkov graduated from the Academy of Arts in Novi Sad and works in the fields of documentary photography and film. He received numerous awards including the audience awards at the 'Dok'n'Ritam' festival of documentary film and Golden Beggar Grand Prix for the 'Winners are Boring' film, as well as the European Anti-Poverty Network award for his work 'The Face of Crisis' and others.
Filip Bojović is a graphic designer and a passionate film photographer, who also graduated from the Academy of Arts in Novi Sad and is the founder of the 'A3.Format' self-publishing collective, especially focused on fanzines and photo-books.
Marija Kovač graduated from the Academy of Arts in Novi Sad. She participated in numerous exhibitions by the Association of Fine Artists of Vojvodina, 'Šok Zadruga', ARTGET, and she was also a mentor at the art and design festivals across Balkan.
The exhibition will last until 15 December, in the Cultural Centre of Serbia in Paris and will remain open for visitors from Tuesday and Saturday in the period from 11:30 a.m. until 7:30 p.m.
Photo: Sophie Bouteiller