Last night, young artists from 20 European countries began to transform the authentic space of the industrial heritage of Novi Sad into a centre of contemporary creativity.

Carrying the 'Flags of the Future', 200 young artists turned the neglected factory plant into an unavoidable destination for visitors to this year's European Capital of Culture with numerous exhibitions, concerts, plays, workshops, activations, and performances. After the grand opening, on the very first night, the audience in the District could see four unusual exhibitions that, each in its own way, deal with the topic of youth. Young bands from Lithuania, Luxembourg, Estonia, Slovenia, Hungary, Austria, and Serbia with their new jazz sound additionally revived the renovated premises of Fabrika, Biro, Radionica, Skladište, Menza, and Cultural Station Liman, and the evening was made complete by famous Balkan soul musician Marko Louis.
Until 30 April, at the Fabrika venue, the audience will enjoy the creativity of more than 40 most talented young fashion designers from Europe. The best of them will present their works on 29 and 30 April by the decision of the international jury. Theatre lovers will be able to experience the first Festival of Applied Theatre in non-theatrical spaces over three days, so Biro will become a stage for educational drama workshops, interactive educational performances, and workshops for youth leaders and young theatre professionals.
Young dancers from Novi Sad will compete at the dance competition in Liman Park as part of the 'Flag of the Future', while renowned Novi Sad artists will organize a street art session during which they will renovate a skate park.
Opening the door to the 'new wave', the European Capital of Culture will present the new stars of the regional music scene for the first time on four stages – with 37 jazz, rock, indie, pop, trap, hip-hop, and electro concerts. Fantom, Luka Rajić, Tam, Zoi, Kene Beri, Nihil, Porto Morto, Monohrom, Koala Voice and others will perform. 'Flags of the Future' focuses on activating and educating young people through the promotion of healthy lifestyles with the help of the IDEA mobile cocktail bar and DDOR chill-out zone, where young people will deal with topics of culture and traffic safety through a unique frontal collision simulator, as well as workshops organized by A1 Srbija – 'Better Air for All' and 'Me as a Digital Editor', hosted by two influencers – Aleksa Todorović and David Pavlović.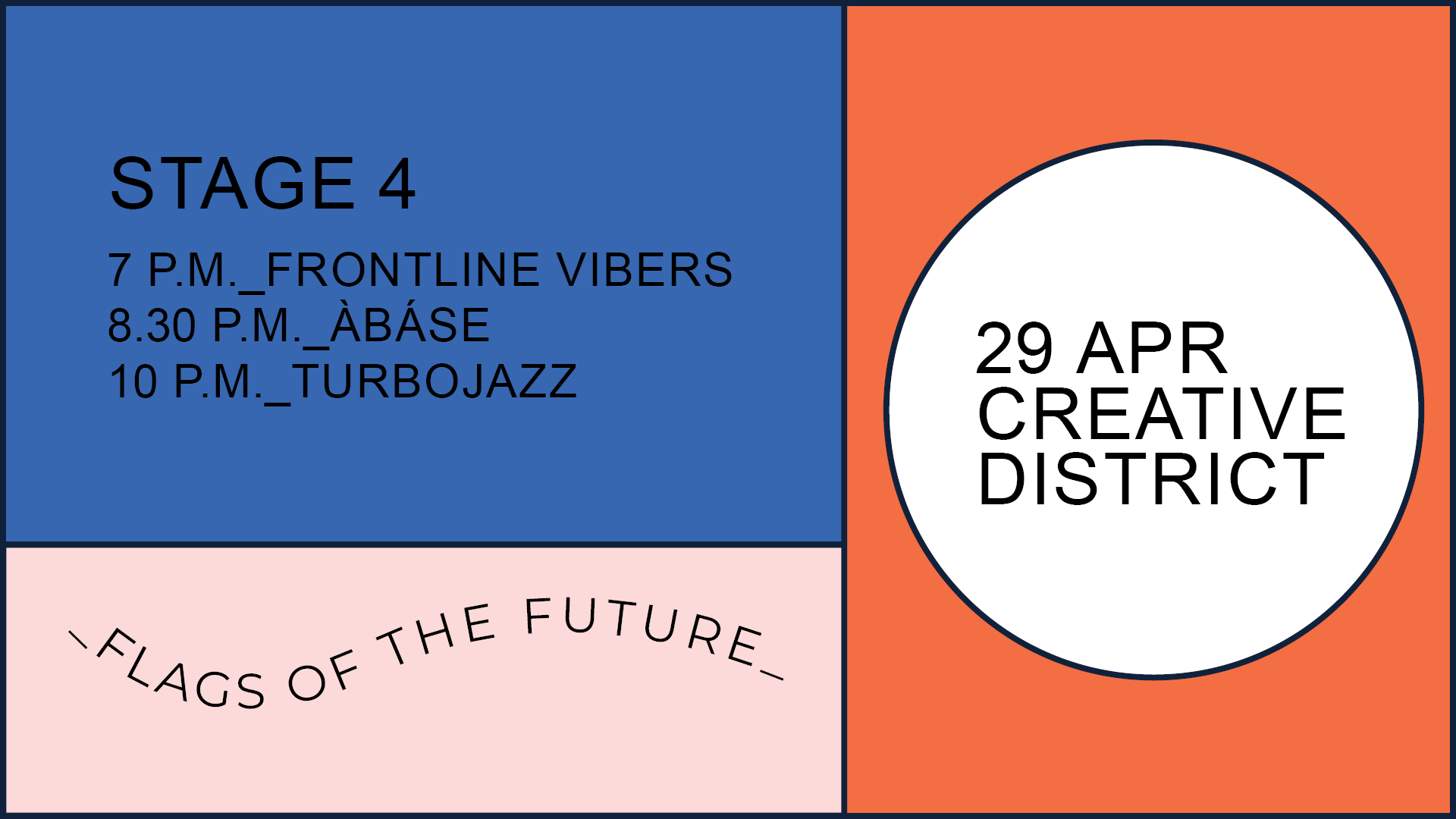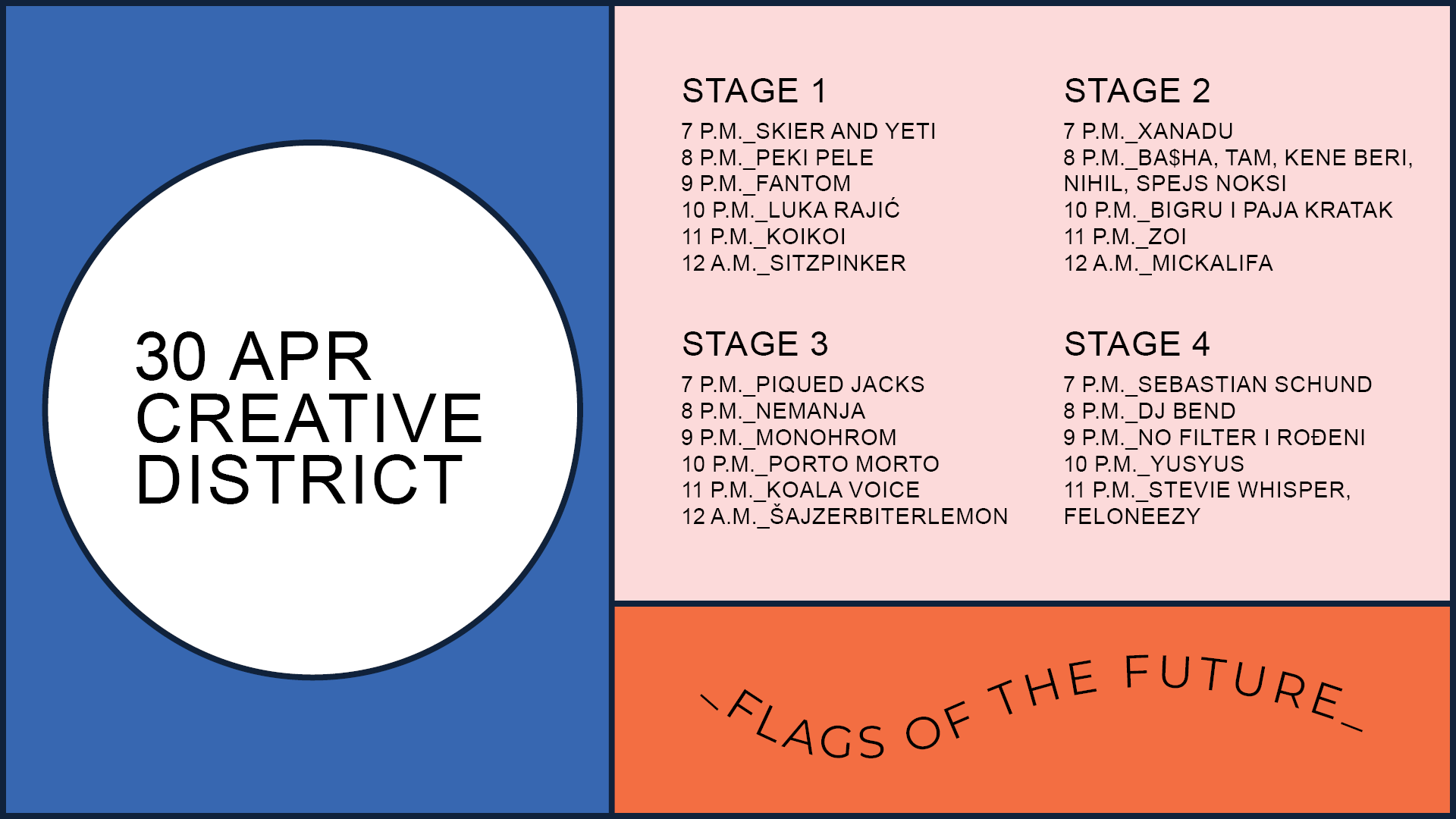 The performance of the French choreographer Kitsu Dubois, 'Écoute / Expansion', will be staged on 30 April in the big theatre hall of the NIS business centre in Novi Sad between 5.30 pm and 7 p.m., and again between 8.30 p.m. and 10 p.m. Tickets for the performance can be purchased at all Gigstix ticket offices, as well as on their website.
The 'Flags of the Future' programme is sponsored by IDEA, DDOR, A1 Srbija and NIS.
Photo: Marko Pudić