During the following three days, from 28 to 30 April, 'Flags of the Future' will wave in the Creative District (5 Despota Stefana Boulevard) in Novi Sad, where more than 200 artists from 20 countries will present themselves through almost 70 events. The audience will have a chance to see as many as four exhibitions, fashion and circus performances and plays, to participate in numerous workshops and various activations, as well as to visit numerous concerts on four stages, both local young performers and those who come from Italy, the Netherlands, Austria, Estonia, Slovenia, Croatia, Luxembourg and Hungary.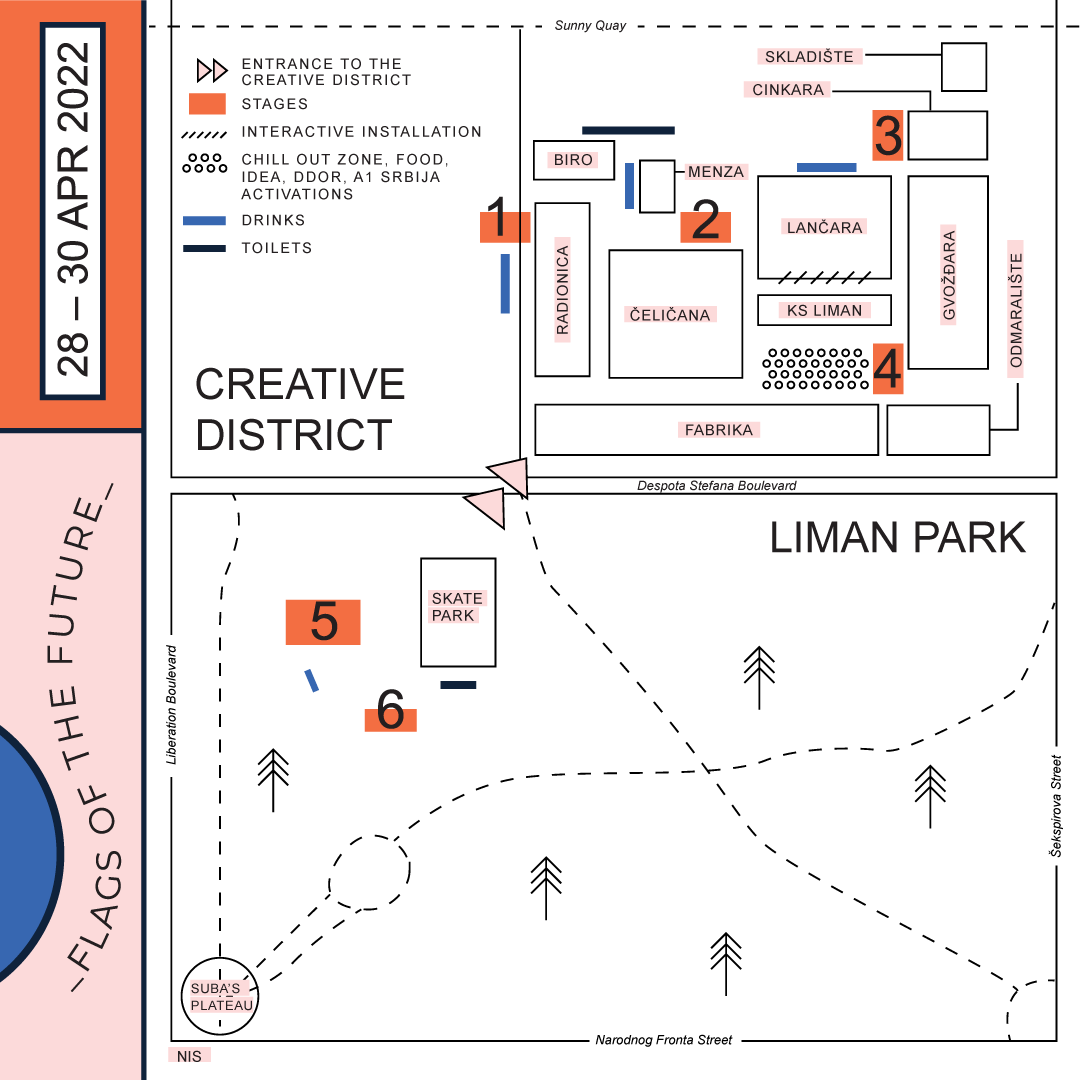 Four exhibitions at the very beginning
'Flags of the Future' will start with the 'Leave or Stay' exhibition in the first open-air gallery on the Suba's Plateau on 28 April at 7 p.m. The audience will afterwards be able to see the exhibition of children's works 'Drawings Travel Through Time' in the newly renovated Radionica in the Creative District. Fabrika will be a gathering place for visual art lovers, who will get acquainted with new contemporary art practices through the exhibition 'Differences' at 7.30 p.m., while the exhibition on student life 'They Live' will be opened at 8 p.m. in Skladište.
The Jazzers and Marko Louis start a music programme
The music programme will start with a kind of jazz marathon on Stage 4, near the Liman Cultural Station, where drumbooty will perform from 8 p.m., and a little later The Arthur Possing Quartet, Any Key Trio and Kijube, while on Stage 2, located behind Čeličana, also from 8 p.m., Purple is the Color and Hauptman will perform first, and Marko Louis at 10 p.m.
During 29 April, Frontline Vibers, Àbáse and Turbojazz will present themselves to the audience on Stage 4 from 7 p.m., and on 30 April, representatives of the 'new wave' in the country and the region will perform: Skier and Yeti, Peki Pele, Fantom, Luka Rajić, KOIKOI, Sitzpinker, Xanadu, Tam, Kene Beri, Nihil, Ba$ha, Spejs Noksi, Bigru i Paja Kratak, Micka Lifa, Zoi, Piqued Jacks, Monohrom, Koala Voice, Nemanja, Porto Morto and Šajzerbiterlemon, as well as YusYus, Sebastian Schund, DJ Bend, Stevie Whisper, NO Filter i Rođeni and Feloneezy.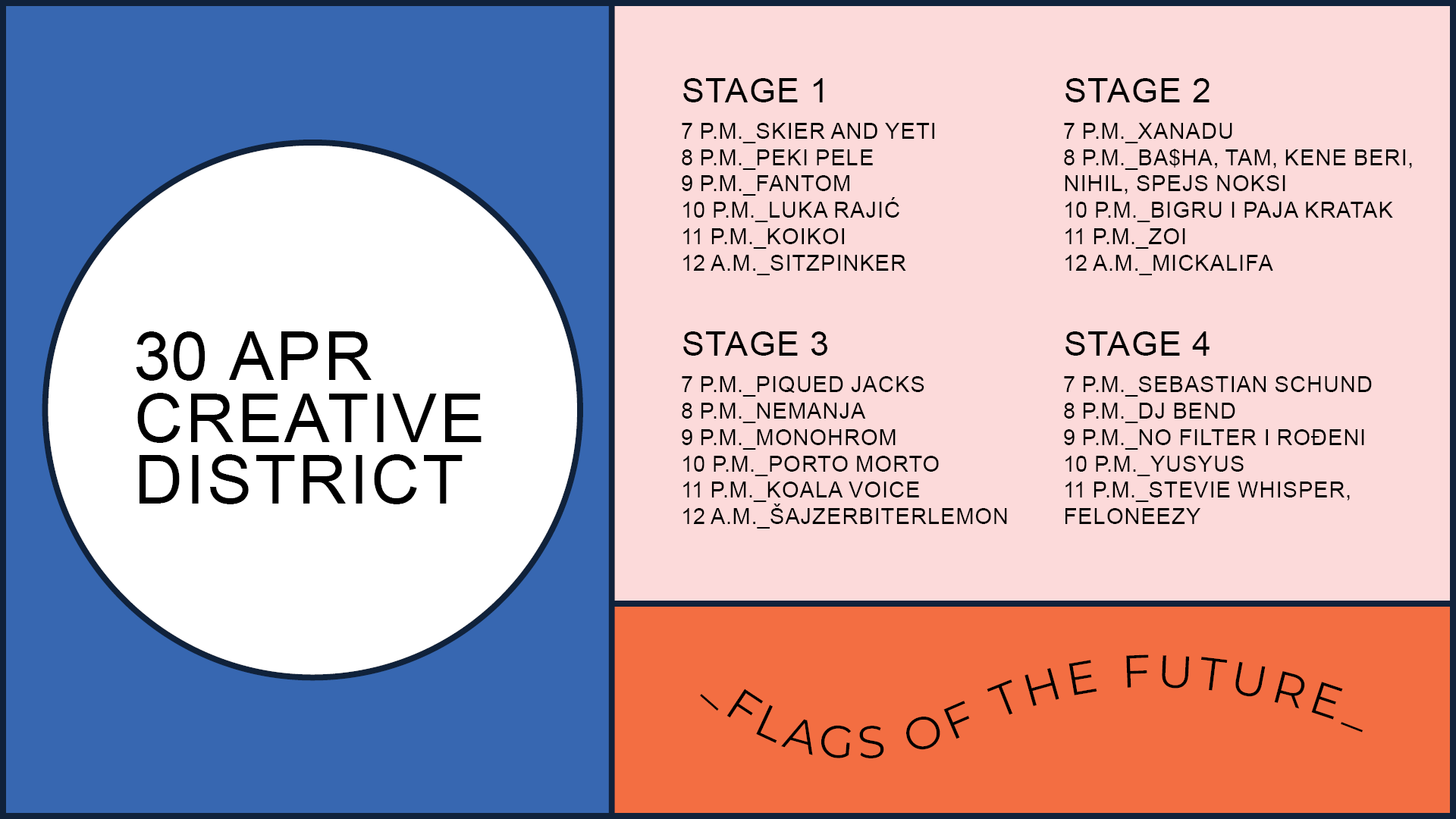 Young people will express themselves artistically using the language of theatre, performance and fashion, at the festival of applied theatre  'Art in the Palm of Your Hand', which will be held at Fabrika and Biro, the street dance festival 'Groovin'', circus workshops and performances  'Find Your Balance! With the Circus' in CS Liman and Liman Park, during the project 'Connecting Through Fashion', where young designers will present themselves, as well as within the performance  'Écoute / Expansion' by French choreographer Kitsou Dubois, in the great theatre hall of the NIS business centre, which is the sponsor of this unusual programme.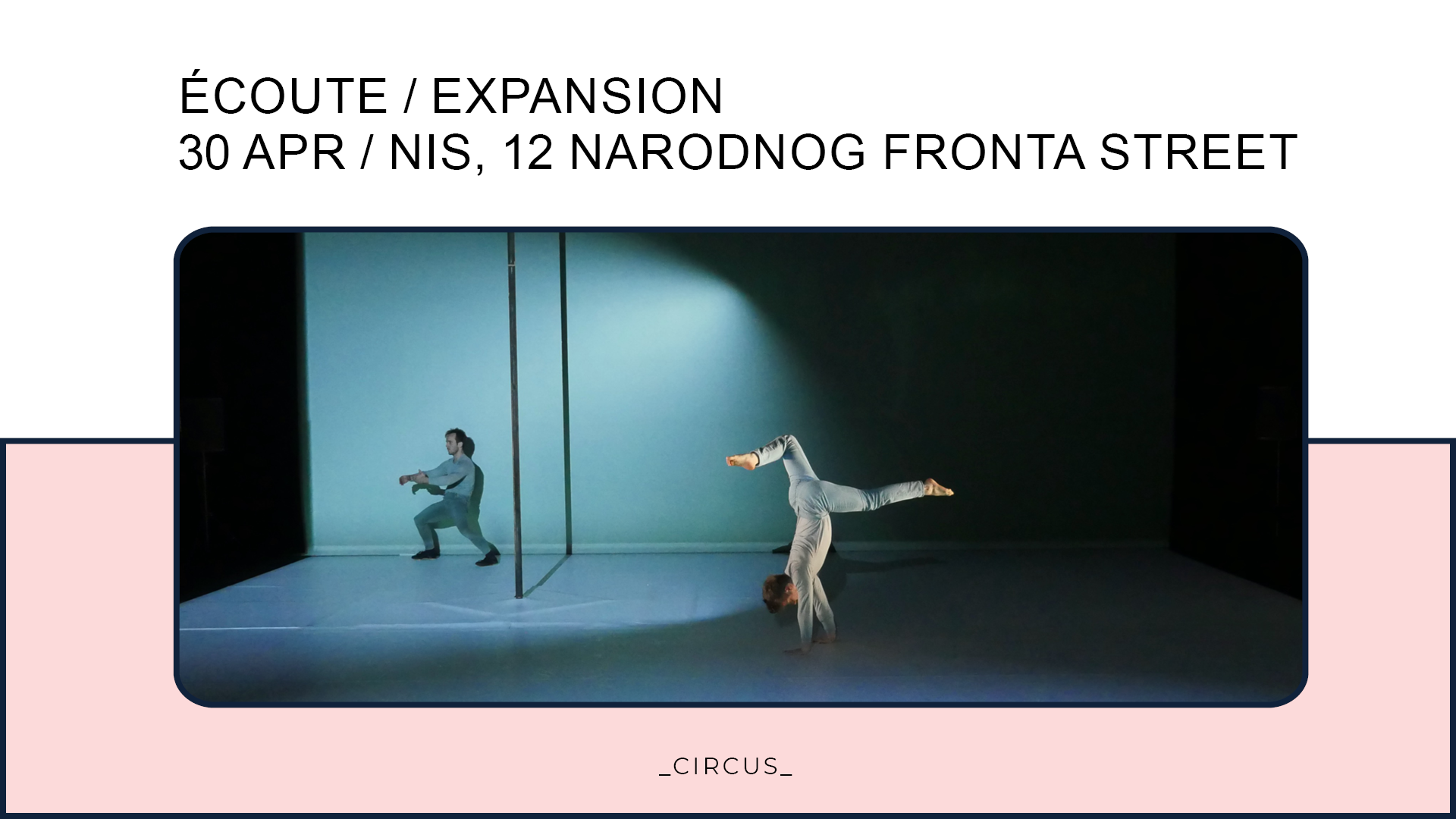 'Flags of the Future' also focuses on activating and educating young people through the promotion of healthy lifestyles with the help of IDEA mobile cocktail bar, DDOR chill out zone, where young people will deal with culture and traffic safety through a unique frontal collision simulator and workshops organized by A1 Srbija – 'Better Air for All' and 'Me as a Digital Editor', which will be led by two influencers, Aleksa Todorović and David Pavlović.
Admission to all programmes on 'Flags of the Future' is free of charge, except for the performance 'Écoute / Expansion'. You can buy tickets at all Gigs Tix ticket offices, as well as on their website.
The 'Flags of the Future' programme is sponsored by IDEA, DDOR, A1 Srbija and NIS.
Photo: Promo