Doček, Vila and Flags of the Future are three art festivals created within the Novi Sad – European Capital of Culture project, which are among the seven festivals from Serbia nominated for the best European festivals in 2022, at the 12th annual European Festival Awards. Voting is currently ongoing on their website.
Thus, Novi Sad, similar to, Scotland's Edinburgh, is recognisable for its art festivals, one of the few cities whose festivals, nominated for the European Festival Awards for the first time, offered new artistic value, but also new practices of organisation, implementation, and sustainability of such events, now recognised at the European level as well.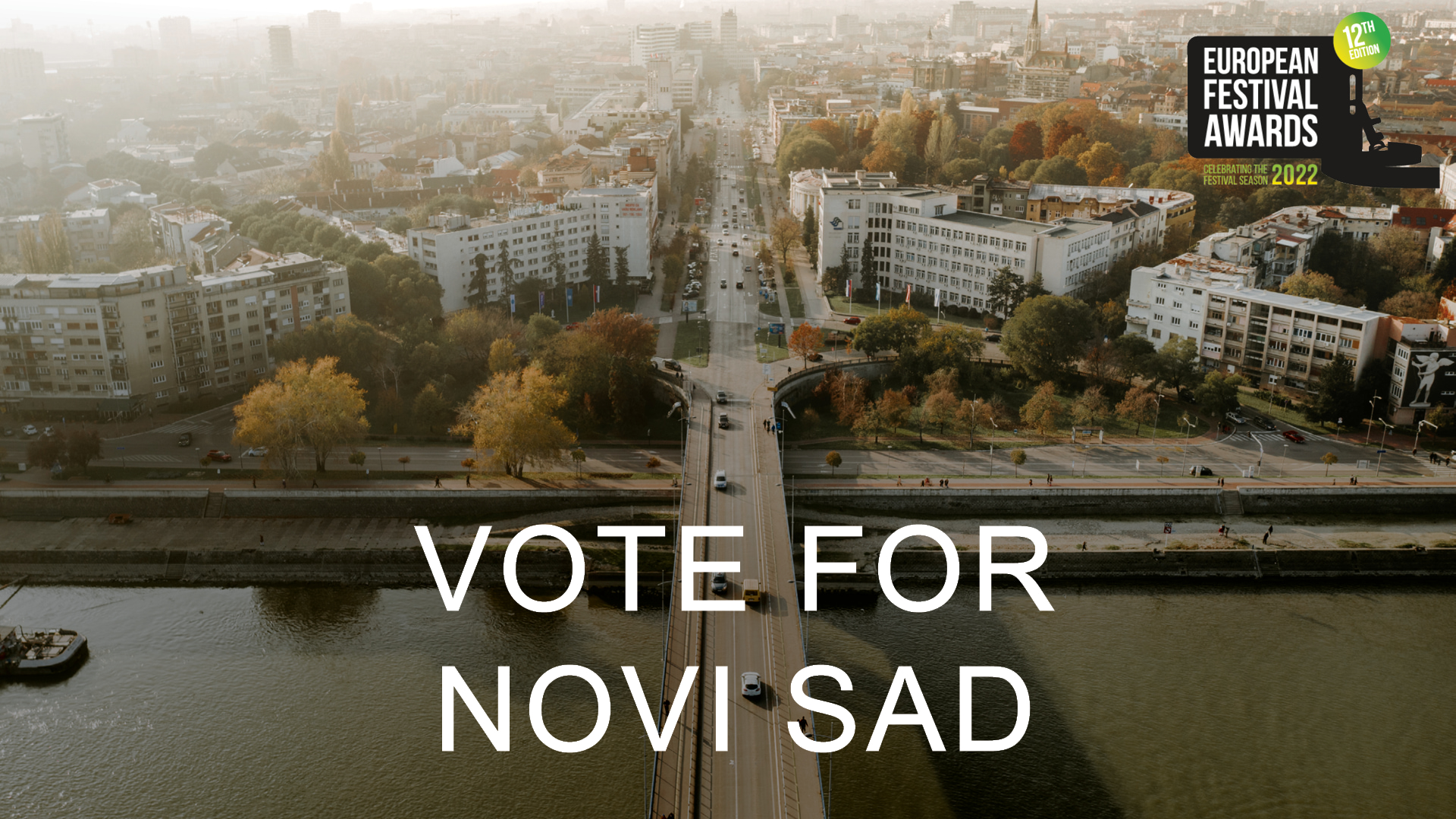 Thanks to the ten-year City Cultural Development Strategy, the first of its kind adopted in Serbia, through the European Capital of Culture project, after the COVID-19 pandemic, Novi Sad managed to develop innovative live festivals, which stand out not only for combining different types of art but also for the strategic development of the audience and content for the most diverse visitors, as well as for decentralising the culture, i.e., discovering and activating the potential of different locations and spaces throughout the city and its surroundings.
Combining performance with visual art, Doček has already been recognised at the European level as a unique artistic celebration of two New Years, which earned it the award for European Trend Brand in the field of culture last year. The Vila Festival combined an unforgettable experience in nature, in the heart of the Fruška Gora National Park, and female creativity in the most diverse forms of art, dedicating itself to the poet Milica Stojadinović Srpkinja. The Flags of the Future revived the District, a restored industrial heritage on the banks of the Danube, and breathed the energy of young people into it, through contemporary creativity.
At the European Festival Awards, the first after the COVID-19 pandemic, Doček was nominated in the Best Indoor Festival category and Vila in the Best New Festival category. The audience cannot vote for the Flags of the Future, because this festival was placed in a category specially created for the year 2022 as the European Year of Youth, where the decision is made exclusively by the jury.
In addition to these, four more Serbian festivals are re-entering the race in the categories they were proudly in during previous years — Exit in the Best Major Festival category, Lovefest in the Best Medium Festival category, Arsenal Fest for Best Small Festival, and No Sleep Festival in the Best Indoor Festival category.
Across its 16 categories, the European Festival Awards recognise festivals and individuals who are pushing the boundaries when it comes to health and safety, social awareness and sustainability.
The 12th annual European Festival Awards will be held on 18 January 2023 at De Oosterpoort, a cultural centre in Groningen, the Netherlands.
Photo: Vladimir Veličković, Marko Pudić, Marko Ristić, Jelena Ivanović